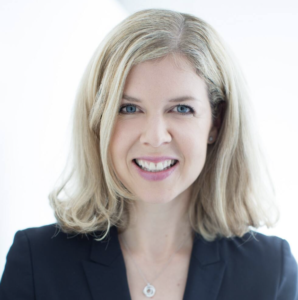 Elisabeth Bechtold
Head of AI Governance, Zurich Insurance
Lisa serves in Group Technology & Operations, Data & Business Intelligence unit, and is globally responsible for the governance and oversight of Zurich's artificial intelligence (AI) solutions. As Head of AI Governance, she is driving the implementation of AI and data governance standards and processes in line with international regulations, best practices, strategic and risk management considerations at the intersection of responsible AI and privacy.
Lisa joined Zurich in 2009 and held various positions in the corporate legal department (Corporate Finance, M&A, Corporate Governance), also focusing on policy strategy and digital governance. In 2019, she was appointed Head of Digital Risk Governance & Policy in Group Risk Management, responsible for a broad spectrum of data and technology risks, before moving to Group Technology & Operations as Global Lead AI Assurance & Data Governance in 2021. In 2023, she assumed Group-wide responsibility for the high-quality and responsible use of AI.
Prior to joining Zurich, Lisa worked as an attorney-at-law with both in a boutique law firm in Germany and an international corporate law firm in New York.
Lisa obtained a law degree and a Ph.D. in international law from the University of Cologne, Germany, an LL.M. degree from the University of California at Berkeley (U.S. Business Law) and completed an executive education program at MIT Sloan School of Management (Artificial Intelligence in Business Strategy).