RegHorizon is a Swiss based strategy consultancy that helps you manage your risks and position your organization for the future
We help you to build trust with customers, employees, governments and civil society by developing and promoting policy solutions in emerging fields.
We help you to optimize your stakeholder outreach by providing actionable advice, cutting edge tools and executive training programs.
We foster collaboration among our partners (businesses and innovators, top academics, global and regional decision-makers and civil society influencers) through regular workshops and events.
We help you manage your risks and position your organization for the future.
MAXIMIZING VALUE FOR OUR PARTNERS
INNOVATORS
Bring your innovation to a wide network of policy makers to advance ethical business solutions.
Be introduced to potential customers (both private and public) and commercialize your solutions. 
Get feedback on ethical concerns with regards to your innovation.
POLICY MAKERS
Incorporate tech developments in the area of policy making and delivery.
Better understand the fast-paced ever changing world of technology.
Build policy solutions through constructive dialogue with academics, change drivers and the business.
BUSINESSES
Secure predictability and certainty for your business and stay in sync with societal expectations.
Anticipate & respond to policy challenges while translating your organization's vision into business success.
SOCIAL CHANGE DRIVERS
Use a direct channel to highlight your concerns to both regulators and businesses.
Participate in the creation of solutions.
INTERNATIONAL ORGANIZATIONS
Get closer to the concerns of the business.
Test your ideas and their feasibility with input from the private sector.
ACADEMIA & EXPERTS
Share insights & knowledge.
Showcase your research & get feedback from policy makers and businesses.
Over 20 years of experience in General Management, Business Development, Regulatory Policy, Government Relations & Project Management- at Local Regional & Global Level. Passion for building bridges between needs of Governments, Companies & Society at large, with focus on emerging issues.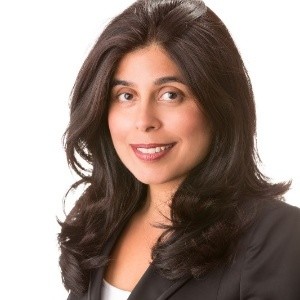 PASSION
We believe passion is key for success.
We are passionate about harnessing technological opportunities to deliver
impact & growth in an ethical way.
INCLUSION
Building bridges among interests of businesses, governments and society is important to us.
We believe that for the best results we need to work together with all those concerned to build trust and deliver win win solutions.
RESULTS
We believe in concrete solutions and results, working with visionaries who deliver.
In this era of fast-paced technological developments the way policy frameworks evolve will be key in optimising their impact on business & society. It is imperative that technologists, industry, social change drivers & policy makers work together to create policy solutions addressing societal needs.  It is also important that policy evolution keeps pace with technological and societal evolution, and this may require a different approach. 
As an Industry player, are you taking a strategic view on regulation? Are you predicting trends and future developments in order to ensure stability for your business? How well are you engaging with the wider society to be in sync with their concerns? Are you putting in place right resources to address the challenges?
As a policy maker, do you fully understand the evolution of emerging trends and technologies as well as their impact on business and society? How are you incentivising the incorporation of ethical concerns in the design and application of new technologies? How are you embracing new technologies to increase the speed & efficiency of law making?
RegHorizon combines the needs & expertise of Industry, Policy makers, Technologists & Civil Society to build trust and advance policy solutions in emerging fields.