Technological developments in artificial intelligence (AI) are transforming society as well as the theory and practice of government interventions. 
Wide application of AI technologies has enormous benefits, but it also presents unprecedented challenges in terms of privacy, cybersecurity, consumer rights and ethics. As societal expectations evolve, lack of clear global rules & slow pace of policy developments in this area present a major challenge to businesses worldwide. Business needs  clear rules in order to minimize risks, secure investments and build trust.

Center for Law and Economics
RegHorizon and ETH Zurich's Center for Law and Economics have partnered since 2019 to create an unbiased platform for a timely multi-stakeholder discussion among policy makers, academia, business and society focussing on challenges that AI technologies pose and exploring relevant policy solutions to address them. 
The 2nd AI Policy Conference builds further on the success of the last year's one capturing recent key AI Policy developments in the EU (EU AI Act, published on April 19, 2021), increased debate of the use of digital technologies post-COVID and the impetus on the global collaboration created by the new US administration.
THE CONFERENCE IN A NUTSHELL
An unbiased platform for a truly multi-stakeholder exchange among policy makers, business, civil society and academia.
35+ confirmed speakers:
International Business Leaders, Government Representatives & Academics;
6 panels & 2 key notes;
5 guiding questions;
2 academic research tracks,
led by ETH Zürich.
Policymakers

: Swiss Government,  Swiss Parliament, European Commission, European Parliament, US Government, OECD, Council of Europe
Academia & Professional Organizations

: Swiss Federal Institutes of Technology (ETHZ and EPFL), Hertie School of  Governance, University of Hong Kong, Standards Council of Canada, IEEE, SATW
Business

: Mastercard, Deloitte, Four, ZestMoney, PwC, FIPRA
Civil Society & IGOs

: GenevaMacroLabs, Mozilla Foundation, ILO, Algorithm Watch, UNESCO, Swiss Digital Initiative, Youth IGF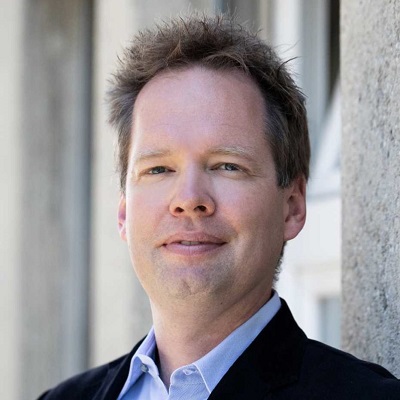 Prof. Dr. Stefan Bechtold
Head of Department of Humanities, Social and Political Science, ETH Zurich
DETAILED AGENDA COMING SOON
JOIN OUR COMMUNITY
Be first to know about our next events and take part in our projects. Subscribe to our mailing list!
GUIDING QUESTIONS 
The conference will explore those key questions:
What are the implications and gaps of global AI regulatory initiatives (including EU AI Act) from the business and civil society perspective? What is on the horizon globally from a regulatory perspective?
How can we ensure that the underrepresented stakeholders, including the Developing South, youth and civil society in general, engage in the AI policy debate?
How can we increase the effectiveness and credibility of AI policy by using soft law as a policy option for harnessing innovation and incentivizing the acceptance of new technologies?
How can new technologies, approaches, and processes accelerate business readiness and increase the effectiveness of policy solutions?
How can we ensure SMEs and startups are well equipped to benefit from AI technologies, innovate responsibly and engage in policy dialogue?
The two-day program will combine keynote speeches, panel discussions (followed by Q&A), deep dives (panels with specific sector or issue focus), and academic review sessions.
TARGET AUDIENCES
Policy makers and governments
Business leaders from multinationals, SMEs and startups.
Representatives of international organizations and civil society.
Academics, experts and thought leaders.
KEY BENEFITS FOR THE PARTICIPANTS
Take part in an unbiased forum for the exchange of experiences and best practices in regulatory risk management. 

Develop insights into the likely near and far future for European and global AI regulations allowing you to predict, plan and optimize your stakeholder outreach and reach your strategic business objectives.

Discuss use of regulatory strategy for business development purposes. 

Engage with key experts on how to address business risk and build trust in the digital age (Industry 4.0). 

Contribute to a follow-up publication prepared by a world-class university with key conference take-aways helping define the path to an appropriate AI regulatory environment.