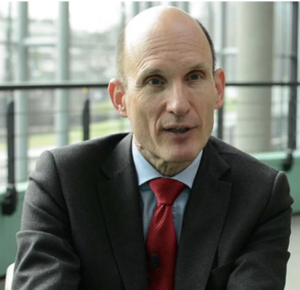 Jan Kleijssen
ALLAI Board Member and Ex Director at the Council of Europe
Jan Kleijssen firmly believes in promoting and protecting our shared values of Human Rights, Rule of Law and Democracy. He brings with him 40 years of accumulated institutional knowledge in all main sectors of the Council of Europe: Judicial, Parliamentary, and Intergovernmental. Moreover, as Director of the Private Office, from 1999 until 2004, he was responsible for major reforms, political initiatives, and crisis management.
Until February 2023 as Director of Information Society and Action against Crime, he led some 200 highly qualified and motivated international staff, responsible for standard-setting, monitoring, and cooperation activities on a wide variety of issues, such as Artificial Intelligence, Freedom of Expression, Data Protection, Internet Governance, Cybercrime, Terrorism, Criminal Law, Prison Management, Fighting Corruption and Money Laundering.
He served as the Council of Europe Internet Governance coordinator since 2018. On his initiative, the Council of Europe gave a partnership status to a still-growing number of major global and regional private companies and associations. The marketing software platform, Onalytica, included Jan among the 2019 Top 100 influencers on the regulation of new technologies.
Jan is widely recognized as an authority on the regulation of Artificial Intelligence and is a regular speaker at International Conferences. He is also frequently interviewed by the international press and is a much-appreciated guest lecturer at leading Universities. In recognition of his achievements, Jan received the 2023 AI Policy Leader Goverment Award from the Center for AI and Digital Policy in Washington DC.
Fluent in five languages, Jan has a strong awareness of different cultures, their traditions, behavior, values, and beliefs has provided him with invaluable insights into the multiple layers of human identity, indispensable to skilled, empathic communication and worldwide networking.