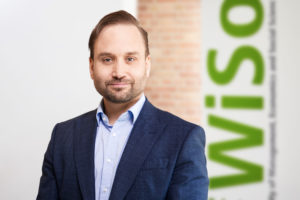 Stefan Seidel
Professor in Information Systems University of Cologne
Stefan Seidel is Professor in Information Systems at the Faculty of Management, Economics, and Social Sciences at the University of Cologne, Germany. He further holds an Honorary Professorship in Business Information Systems at the University of Galway, Ireland. Prior to joining the University of Cologne, he was Professor of Information Systems and Innovation at the University of Liechtenstein. He received his doctorate from the University of Münster, Germany.
Stefan studies how emerging technologies like artificial intelligence are implicated in organizational and institutional change. His work has been published in leading journals, including MIS Quarterly, Information Systems Research, Journal of Management Information Systems, Journal of the Association for Information Systems, Communications of the ACM, California Management Review, and several others. He is an Associate Editor for MIS Quarterly.
Stefan believes that exploring new perspectives on emerging digital technologies is essential to understand how they can be regulated without infringing on their potential to foster innovative business models, processes, and products.