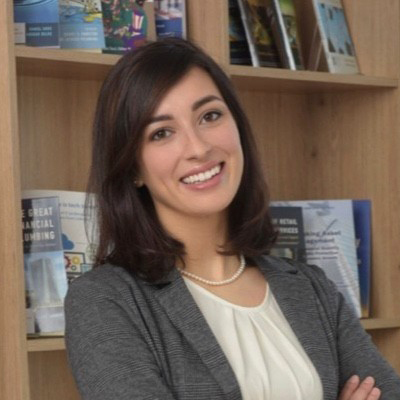 Antonella Zarra
AI Policy Program Manager, Meta
Antonella Zarra is a Tech Policy expert and a Law and Economics scholar. She is AI Policy Program Manager at Meta, where she coordinates Open Loop, Meta's global initiative on experimental governance that deploys empirical methods to bridge the gap between policy and technology. She is also a PhD candidate at Hamburg University within the European Doctorate in Law and Economics (EDLE), and a visiting researcher at Erasmus University Rotterdam and Bologna University. Her research on the regulation of AI lies at the intersection between law, policy and technology.
Previously, she worked in research and consultancy for the European Institutions at the Centre for European Policy Studies (CEPS), a Brussels-based think tank, where she carried out policy evaluation studies on regulated markets. Antonella also served as a policy officer in the European Affairs Department of the Italian telecoms network operator TIM and in the Digital Single Market Task Force of the European Commission – DG Competition.
She holds a Master's Degree (Magna Cum Laude) in Economics of International Institutions and a Bachelor's Degree in Economics and Management from Bocconi University, Italy. Antonella is currently specializing in empirical legal studies and computational law (natural language processing and machine learning for legal texts). Her further research interests include sustainability and gender studies.