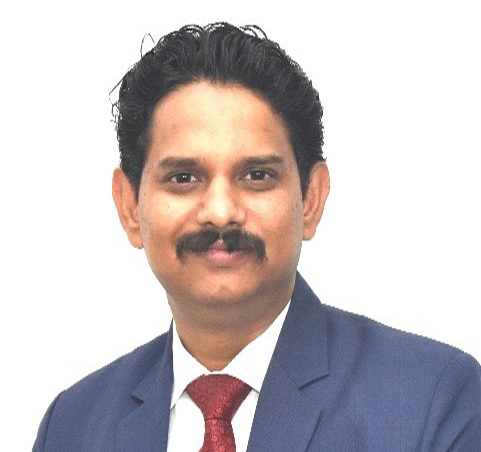 Prof. (Dr) Avinash Dadhich
Director & Professor of Law, Manipal Law School, Manipal Academy of Higher Education (Bengaluru Campus), Bengaluru, Karnataka, India

Prof. Dadhich has an academic and Industry experience of 15 Years. His areas of specialization are Global Competition Law) & Law /Regulation of AI /Robotics/Internet/Data Privacy. He has completed his Ph.D from United Kingdom and LL.M from France on full scholarships and earned LL.B from University of Delhi.
He has held the position of Advocate, Supreme Court of India, Manager, Deloitte India LLP, Senior Consultant, Ernst & Young (EY) LLP, Law Expert, Competition Commission of India, Ministry of Corporate Affairs, Govt. of India, Gide Loyrette Nouel LLP, Paris, France & White & Case LLP, Brussels, Belgium.
He was a visiting researcher/ faculty at King's College London, UK, Max Planck Institute of IP and Competition Law, Munich, Germany and Institute of European Studies, Brussels, Belgium, NLU Delhi, Indian Law Institute, Indian Society for International Law, The National Academy of Indian Railways, Vadodara, Lyon Business School, Lyon and Toulouse Law School, France.
He was invited as Antitrust Fellow by Department of States', USA under International Visitor Leadership Programme (IVLP) to visit New York, Washington D.C, Iowa City and San Francisco. He completed Military Leadership Development Programme as Officer Cadet at Wales Universities Officers Training Corps, British Territorial Army, UK.
Prof. Dadhich has attended and presented research papers at International conferences at Internet Governance Forum (UN event), Poland, ZTH Zurich, Switzerland, Oxford University, University of Amsterdam, Netherlands, University of Birmingham, University of Southampton, UK, Poznan University, Poland, Athens Institute for Education and Research (ATINER) Athens, Greece, King's College London, American Bar Association's Section of Antitrust Law, Washington DC, European Commission, Brussels, Tilburg University, Amsterdam, Netherlands , World Intellectual Property Organization (WIPO), Geneva, Switzerland etc.